Why sponsor?
Propertyface2face is a long established and proven property networking brand for the East Midlands, with a great reputation for delivering high quality events and attracting the key 'movers and shakers' in the local property scene.
Raise awareness of your business
We have created a sponsorship package designed to deliver value to our partners and help raise awareness of their organisation, to keep their brand front of mind and to generate NEW business opportunities.
Our Propertyface2face events are always held at high quality venues and are available to sponsor to get your brand noticed, with around 60 guests attending each Curry Club lunch and over 120 joining us for our legendary Christmas party.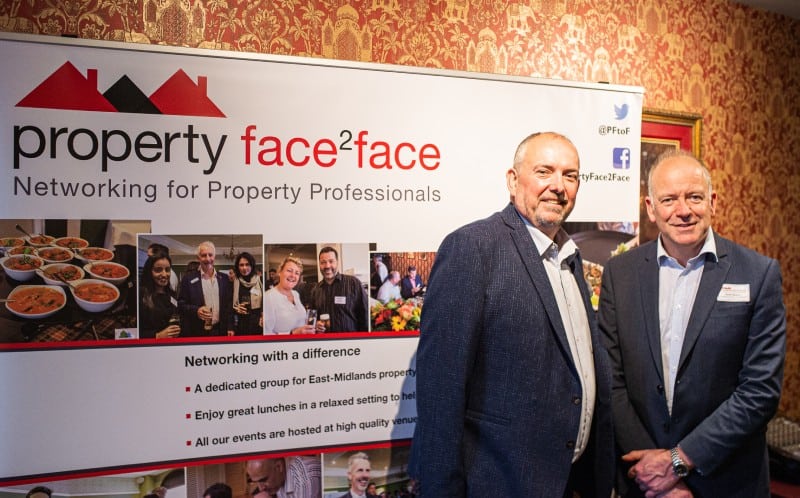 Get exposure
Propertyface2face has a database of over 900 individuals, that is regularly updated. We issue weekly e-bulletins and promote our events and sponsors via our social media platforms and online regional news media.
Our Twitter feed, for example, has 2250 followers, the majority of which are property-related, while our LinkedIn Group has 650 members.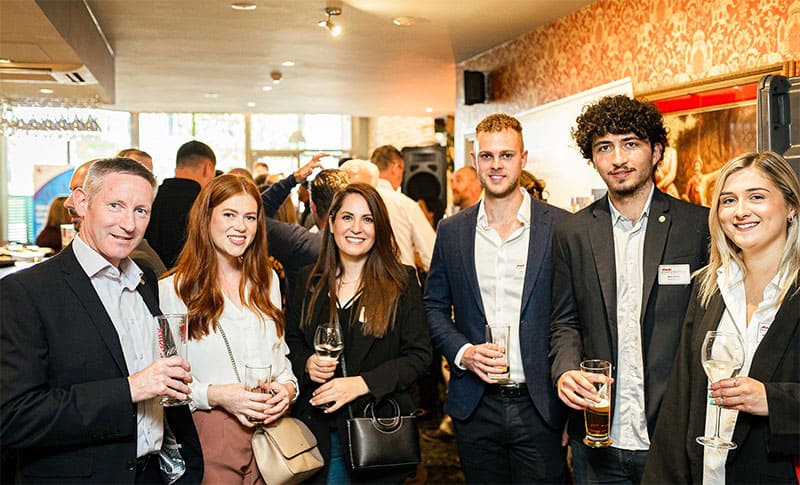 Who sponsors us?
Previous Propertyface2face sponsors include:
CP Walker and Son
Allica Bank
Sytner BMW
HSKS Ltd
CP Walker and Son
Allica Bank
Sytner BMW
HSKS Ltd
Hortons
Nelsons
Key Mortgages
Peter Simons Financial Services
We operate a non-competing industry policy, so there won't be two solicitors or architecture firms sponsoring to help maximise your exposure.
Our Curry Club Sponsorship Package
Includes one complimentary ticket for the networking lunch worth £29.50
A speaker opportunity
Your corporate banner and associated literature displayed in the venue
Your logo advertised in all our pre-publicity materials including the event website, Propertyface2face e-bulletins and social media updates
Your company profile will be sent out to our database of 900 recipients and given to all attendees
Price: £225.00
(No VAT) per event
Our Propertyface2face Christmas Party sponsorship package costs are available on request.
A few words from our guests…
Ian Guyler, Ian Guyler Business Consulting
"As ever, a very relaxed environment and a great mix of property people, I'm really looking forward to them bringing the Propertyface2face Curry Club to Leicester this year too!"
Justin Hevness, Insurance Division Manager, CP Walker
"David and Sasha always run a great event that's well attended with a wide range of property related professionals, for a relaxed networking lunch in a wonderful venue with great food."
Stewart Vandermark, CEO, Nelsons Solicitors Ltd
"It's great to see you branch out into Leicester, Propertyface2face always runs good events."
Peter Simons, Partner Practice, Peters Simons Financial Services, a regular sponsor
"A fantastic three-course Indian meal, with the opportunity to network – what a great way to meet like-minded property professionals."
Jo Walchester-Bailes, Head of Marketing, Rothera Solicitors
"Propertyface2face has been holding some very well attended networking events in Nottingham for some years now and I've personally been to the Christmas party event which I highly recommend!"
Heather Stanford, Managing Director, Stanford-Gould
"Great crowd, great location, great food, great craic…..and I did some business too."
Steve Thrower, Owner, Marble Property Services
"I've been with Propertyface2face since the very beginning and it's always seemed to hit the spot in terms of the number of lunch meetings, timing and length. It's perfect if you're not a morning person, with an excellent variety of speakers and events. If you're a property person working in the East Midlands it's a great place to catch-up, network and learn something new."
Michael Goodchild, Managing Director, Survey Hub
"Propertyface2face has been holding some very well attended events in Nottingham for some years now, I've personally attended the Christmas lunch on more than one occasion, which I would highly recommend to you all!"